Nov: What's happening at AEX
Here are some of the snapshots we took during the exhibition.
Our humble booth with a nice backdrop that matches our corporate image, as well as 2 figurines to light up the festive mood.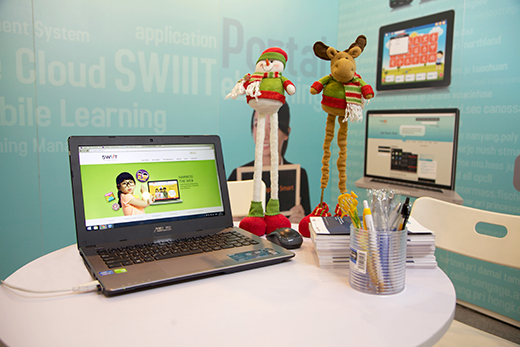 CommonAcademy (It's the name of our Learning Content Management System!)
Whitepapers on the brochure stand.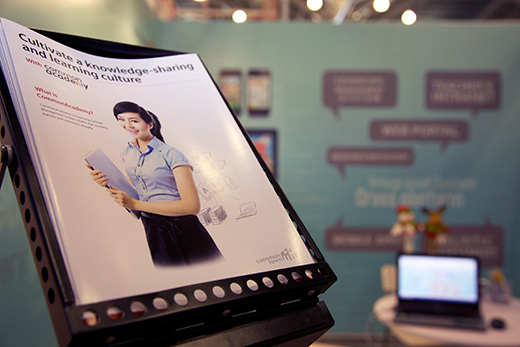 Besides having a laptop powered up for live presentations, we also had our brochures ready for visitors. We showcased 3 products: CommonAcademy Learning Content Management System, Swiiit Web Content Management System and Dudu Chinese eBook.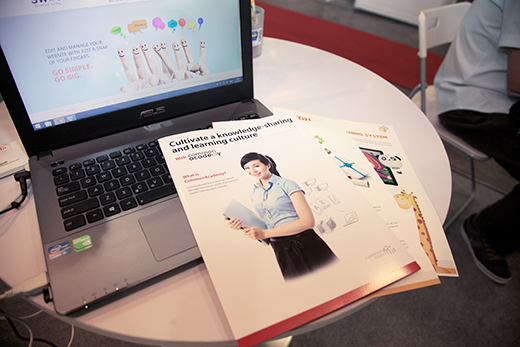 Tagline of Swiiit: Go simple. Go big. Have you ever wondered why we conceived this tagline?
Click here to find out the reason.