Feb: Swiiit's new look
A sneak peek of the new Swiiit logo: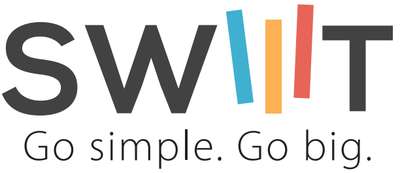 The rationale behind the new tagline:

Go simple.
Swiiit allows any company to build a simple website within minutes.

Go big .
At the same time, it has the capability for big enterprises to build dynamic websites-be it corporate or product-related-and to create microsites with a few clicks of the mouse.
All in all, Swiiit website builder fulfills the needs of every company from any industry. Its new product website is on the way…watch this space to find out more.
An overview of Swiiit
You may have been using Swiiit to edit your school's or company's website. Or you may have heard others rave about this innovative website builder. Here's a video that reinforces Swiiit's unique selling features; simple to use and enterprise-ready. The newly revamped Swiiit boasts intuitive features such as point-&-type and drag-&-drop. Watch the video below to find out more.


Swiiit's built-in web applications
We will be featuring some of Swiiit's built-in web applications. They include:
RSS feed
Facebook feed
Vote
Sitemap
Contact form
Calendar
Watch the video below to see how easy it is to insert these applications into your Swiiit website.